BAMMC
Shop by Board / School / Class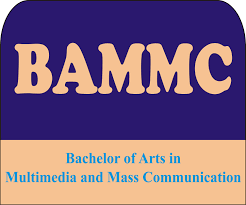 For the students of BAMMC who have interest in a Bachelor in multimedia buy Mumbai university referred BAMMC books online in India here.

Here you will find reference books regarding all subjects in your BAMMC curriculum for Sem 1 to Sem 6. The subjects range from advertising to PR to reporting. You can now get BAMMC books online on
www.schoolchamp.net
and at a fair price.

BAMMC or Bachelor of Arts in Multimedia and Mass Communication is a comprehensive course for those who are interested in fields like public relations, corporate communications, film industry animation and editing and advertising. Get proper knowledge to help you and buy these BAMMC books online via our website . The subjects range from brand building, agency management, copywriting of the authors associated with these fields like Vipul Prakashan, Sheth publication, Manan Prakashan etc.

Find clear concepts and some out of curriculum trivia in these guides to help you understand the field before you dive into it. Get your BAMMC College books now.

They are also good books to refer not only for knowledge but also for any theoretical knowledge of the said subject. The matter in these BAMMC books which can be bought online can also be used in projects given during the semesters for the students to not only gain knowledge and create a great career.